To order high quality printouts of the entire manual or select pages, please complete the following order form with your selections and send to Campbell's Printing...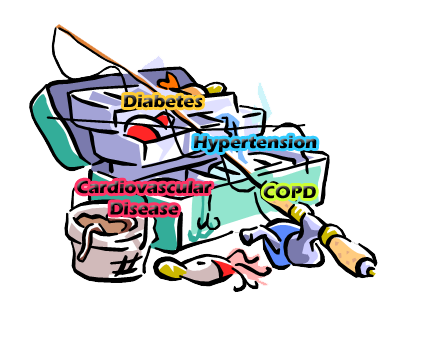 Tackle Box for Chronic Disease Prevention and Management
This section of our website features all the resources that have been developed by the CD NAP Clinical Subcommittee. It is the intent of this subcommittee to share all their excellent work with anyone who might need or benefit from their endeavors.
These resources are based on the current clinical guidelines for each disease state and have been reviewed by provincial experts. However, as the guidelines change or are updated so must changes be made to the content of these resources to keep them current.
This section will be regularly updated as required. April, 2010.